We offer video tutorials that teach you how to effectively use Lightroom, Photoshop, Photomatix Pro and other plug-ins for post-processing your topside and underwater images and create brilliant shots. Available now as digital downloads, you can watch them from your computer or tablet and practice at the same time on your pictures. These courses are designed for every skill level where you set your own pace for learning.
Watch and learn from us!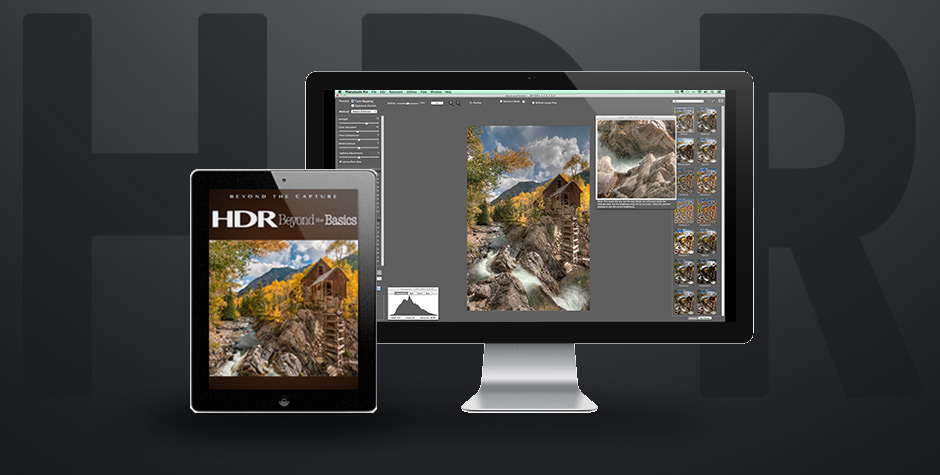 HDR Beyond the Basics
Just getting started with HDR? Relax, we've got you covered. Consider yourself more than a newbie in post-processing HDR images? Skilled but still need help to get the "WOW" out of your photos? We've got stuff in here for you too!
That's right, over 4 hours of learning! Using Lightroom, Photomatix, Photoshop and some Topaz plug-ins, this video series introduces you to the world of High Dynamic Range Photography post-processing and teaches you effective tone mapping in order to achieve awesome realistic results inside Photomatix Pro. But that's only half the story. As you follow along, you'll also learn clear cut strategies and secrets to get the very best out of your images and keep them organized in both Lightroom and Photoshop. Work non-destructively in Photoshop with adjustment layers, layer masks, Smart Objects, keep neat with layer groups, integrate the Topaz plug-in into your workflow and learn how to use the high pass sharpening. This step-by-step video tutorial is all you really need to develop and manage your HDR imagery. Offered as a direct digital download, is also available as an iBook for iPad viewing on request.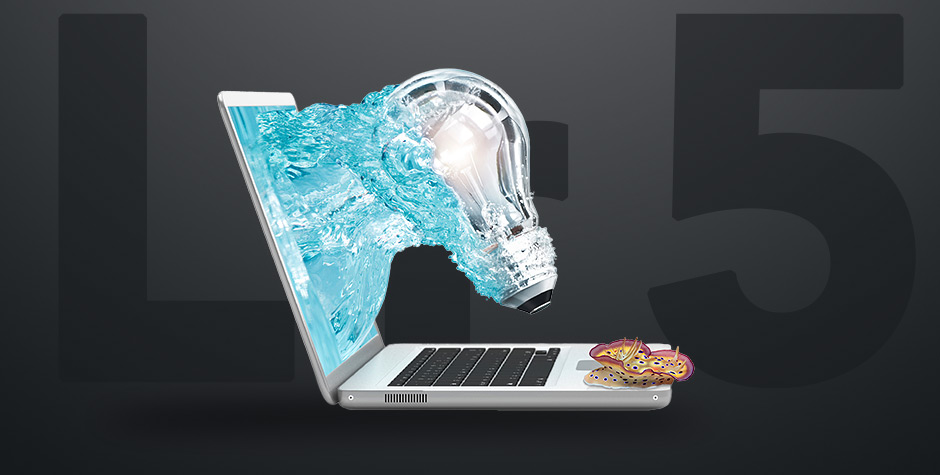 Lightroom for the Underwater Photographer
Learn Lightroom inside and out with this comprehensive collection of video tutorials. With just under 15 hours of instruction, Doug and Lorenza guide you through this powerful program and cover everything an underwater photographer needs to know to create brilliant images and keep them organized. These lessons teach you how to bring the best out of every shot, share your photos on social networks, create slideshows, web galleries and publish books directly through Lightroom. The video series is clearly explained and designed in a way that lets you follow along and learn at your own pace, no matter your skill level. In these in-depth tutorials, all the features, workflows and enhancements are applied to underwater photography with real life examples, but great tips and lessons on topside photography and integration with other programs like Photoshop and Photomatix Pro are also included. These movies are made in both the Lightroom 4 and Lightroom 5 interfaces, and all of the content is applicable to both Lightroom 5 and Lightroom as part of the Creative Cloud. This product is a direct digital download and is also available as an iBook for iPad viewing if requested.
I'll start off by getting one thing straight from the outset: I have been a long time Lightroom user and I really like this product!
Elegantly showcasing Lightroom's power and the subtle enhancements it offers, the tutorials by Doug and Lorenza Sloss are a must-have resource. The Sloss' insights will help you better manage your archive, master Lightroom's many assets and enhance your efficiency and creative control. They will help you better manage your archive, master Lightroom's many assets and enhance your efficiency and creative control.
My confidence in how to achieve improvements quickly and efficiently was growing as was my enthusiasm to do so, but I wasn't even half way through yet! If I was one of those magazines that insist on rating everything, Lightroom for the Underwater Photographer would get 5 stars.
Quite frankly, the tutorials by Doug and Lorenza Sloss are absolutely invaluable to all underwater photographers. These tools not only improve the speed and efficiency of your workflow, but they are so well explained and demonstrated they can quite seriously help the amateur (and professional) photographers turn throwaways into award winners. I can't speak highly enough about these products and I encourage everyone who enjoys photographing the underwater world to do yourself a favour and get a copy.
Doug's narrative and on-screen progress provides easy-to-grasp tutorials of Lightroom's powerful features. And, even though the program is called "Underwater Lightroom", it's valuable to a photographer regardless of specialty.
The tutorial videos made the transition a breeze. They are complete and easy to understand. Far and away the best instructional material that I have seen. I give Doug Sloss my highest recommendation.