HDR Beyond the Basics
Just getting started with HDR? Relax, we've got you covered. Consider yourself more than a newbie in post-processing HDR images? Skilled but still need help to get the "WOW" out of your photos? We've got stuff in here for you too! That's right,

over 4 hours

of learning! Using Lightroom, Photomatix, Photoshop and some Topaz plugins, this video series introduces you to the world of High Dynamic Range Photography post-processing and teaches you effective tone mapping in order to achieve awesome realistic results inside Photomatix Pro. But that's only half the story. As you follow along, you'll also learn clear cut strategies and secrets to get the very best out of your images and keep them organized in both Lightroom and Photoshop. Work non-destructively in Photoshop with adjustment layers, layer masks, smart objects, keep neat with layer groups, integrate the Topaz plugins into your workflow and learn how to use the high pass sharpening. This step-by-step video tutorial is all you really need to develop and manage your HDR imagery.

These ARE the videos you're looking for…
We cover:
An effective post-HDR workflow

The right way to establish a Lightroom to Photomatix to Photoshop workflow so everything stays connected and organized

How to organize and prep your image sets BEFORE sending your image set to Photomatix

How to get more details out of your photos

Dealing with chromatic aberration and image noise, before it becomes a problem

In-depth analysis and limitations of deghosting your images

How to work with a misaligned image set

Optimizing tone mapped files inside Lightroom

Using Lightroom's local controls for precise enhancements

Use of Topaz ReMask

Use of Photoshop layers and complex Layer Masks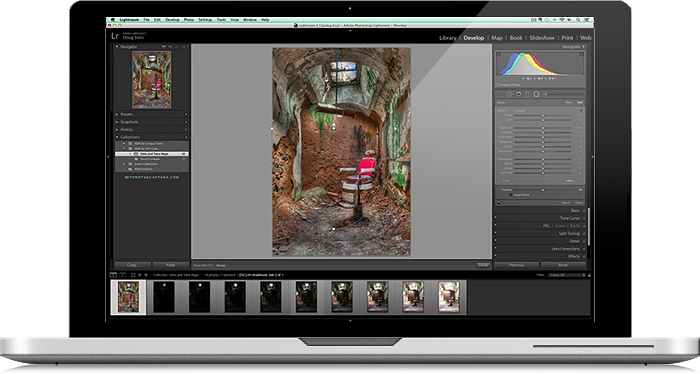 Available as a PDF digital download and for your iPad
…and while you're here get all the tools you need!
Enter the Coupon Code "BeyondTheCapture" at Checkout